Caretakers of Petrie Island marking 25 years of stewardship
This year, The Friends of Petrie Island are celebrating 25 years of stewardship, education, and care for our beautiful ecological gem here in Orléans. This incredible public park is home to some of the most iconic and beautiful trails, green spaces and sunset scenes our city has to offer. It has inspired grassroots social media groups where incredibly talented local photographers like Micheal Ricco and Greg Scriver post their beautiful photos of wildlife and landscapes that could easily be printed and found in coffee table books.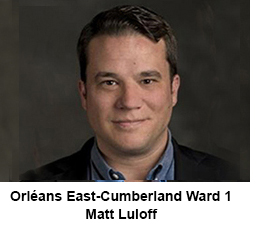 Late last year, I was pleased to nominate Al Tweddle, FOPI's founder and dedicated leader for the honour of having the road leading down to the island named for him, and earlier this year the signs went up in recognition not only of his tireless work on the island, but for over 50 years of contributions to building our community. Al has done so much for our community, especially just up the hill in beautiful Queenswood Heights.
All summer long, you can find Al at FOPI HQ with his team assisting with turtle hatching, dealing with invasive species, maintaining trails and lookout benches and making the island a welcoming place for everyone. His deep respect for ecological preservation has inspired so many other incredible community members to take up the cause and FOPI regularly hires summer students through the Federal Canada Summer Jobs program to help out.
Petrie Island is so much more than a beach. It is a gathering place, a place for contemplative solitude, a place to exercise, and a place to enjoy all that the natural beauty of Orléans has to offer.
As we celebrate FOPI's quarter century, I'd encourage everyone to recommit to protecting our park by volunteering with cleanups, donating to FOPI, or simply enjoying the space while respecting the ecological sensitivity of the area. Let's keep our gem beautiful, so that we may enjoy it for years to come!
City making investments in local roads and park infrastructure
It is finally starting to feel like spring! As we move into warmer months, residents can expect to see important investments in Cumberland Ward.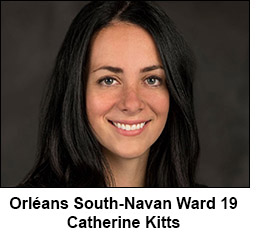 You've heard me say many times that I've taken every opportunity to advocate for attention to Ward 19's crumbling road infrastructure, and I'm happy to reiterate that this year's budget included a significant investment in road resurfacing.
Projects to be undertaken this year include resurfacing sections of Milton Rd., Old Montreal Rd., Frank Kenny (and Jeanne d'Arc Blvd in our neighbouring ward).
Residents will also notice new investments in the many beautiful parks and nature spaces we have in Cumberland Ward.
Upgrades were made to both the Navan and Sarsfield outdoor rinks this year, crumbling foot bridges were repaired in Queenswood Heights and a new picnic shelter at Millennium Park will give families an option for shade this summer. Leslie Armstrong Park in Bearbrook is also getting a facelift with brand new play structures and new accessible features. Long-awaited construction is finally beginning on a new district park in Cardinal Creek Village in the coming months.
While most aren't looking forward to winter just yet, I'm pleased to share that I was able to secure the installation of a new rink shack at Vista Park that will be available for community use next season. In the meantime, residents can now enjoy pickleball in the boarded rink at Vista over the summer!
An unfortunate downside to the nicer weather is that we do see more incidents of speeding. A reminder to all to continue to mind your driving speeds, especially in residential areas, near parks and in school zones. Speeding and dangerous driving continues to be the issue brought to my attention most frequently. Pre-existing traffic calming measures will soon begin to be reinstated, and as committed, I'm using every dollar of my traffic calming budget to invest in new measures that will be installed later this summer.
Our community is getting greener with some exciting initiatives
The City has launched the Rain Ready Ottawa pilot program to support residents in taking actions on their property to reduce harmful impacts of rainwater runoff. Through the program, residents can access.
• Information on rainwater management pro-jects for the home.
• Home assessments that offer custom advice and solutions to rainwater problems.
• Rebates of up to $5,000 to help install practices that help manage rainwater.
Some eligibility requirements apply, and I would encourage anyone who is interested in this program to find out more by visiting the City's website at Ottawa.ca/rain.
Creating a more sustainable environment, led by grassroots citizen engagement, was what inspired me to bring a Motion to Council directing City staff to establish a process for communities to adopt portions of the City-owned Right of Way with the intent of gardening and naturalizing the space. The process will set clear standards and would consider best practices from other jurisdictions.
My intention is for a streamlined process for residents who wish to adopt and naturalize these Right of Way spaces (for example certain grass boulevards) improving the local environment and adding sustainable options to shared spaces in locations where it would bring benefits for the community. I look forward to continuing to work with residents and community groups on this environmental project.
The City's forests have increasingly come under attack from the Spongy/LDD Moth, which feeds on the foliage of trees during the caterpillar phase of its lifecycle.
This year, the City is working with com-munity groups in areas of high Spongy Moth density to distribute burlap kits to help protect individual trees on City property from severe defoliation. Residents can order their kits by visiting Ottawa.ca/en/spongymoth.
Spring has sprung and it's time to get outside and have some fun
Hello friends! Spring is in full swing! Ottawa is surrounded by 4,500 kilometres of rivers and streams that produce some of the safest and most reliable drinking water in the world.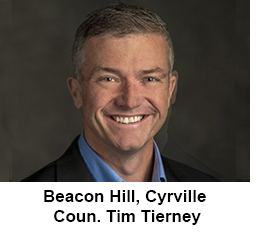 From the Ottawa and Rideau rivers and stun-
ning waterfalls to the National Capital Pathway for cyclists, and the vibrant tulips blooming in our parks, our city is truly beautiful. Now that things are remaining open, I hope you all get to fully enjoy some activities in the city this spring and summer.
Speaking of activities, there are so many reasons to get out into the community this spring and summer! Such as our upcoming BBQs and pancake breakfasts. Please keep on eye out on my socials and stay tuned as I plan and attend community event every weekend!
On May 1, 2022, help kids with cancer by joining the CN Cycle for CHEO! It's a fun, non-competitive event that offers a wide range of cycling and walking routes for people of all ages and abilities. The 2022 CN Cycle for CHEO will be an in-person event, and with your help will raise much needed funds to support oncology care and research for CHEO's oncology patients.
The Ottawa Food Bank will be accepting a limited number of student placements for food sorting roles between July and August. Individuals interested in learning more about upcoming volunteer opportunities are asked to contact Patricia Lau at patricia.lau@crcrr.org.
Lastly, Onside Athletics and EPIC are coming to Ottawa for the first time ever this summer and Greenbelt Church is partnering with them for summer camp. Onside summer camps are developed with your family in mind and their aim is to provide your family with excellent summer programming at an affordable rate. See you out there everyone.