Two-thirds of residents over 18 have received COVID vaccine
Hello neighbours! Here's the latest on the vaccine rollout in Ottawa. Vaccine hesitancy has not been a problem here in the nation's capital where 66 per cent of residents 18 and over have received at least one dose (that's more than 641,000 doses!). As vaccination plans con-tinue to evolve, please sign up for my, or the city's e-newsletter and follow announcements on the City of Ottawa and Ottawa Public Health websites and social media channels.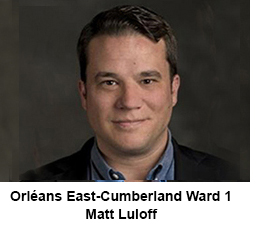 Those 80 and over without a second dose appointment will be contacted directly by Ottawa Public Health for guaranteed access to an appointment within the standard second dose interval of 16 weeks.
If you are unable to secure an early appointment through the provincial booking system, contact a local pharmacy or primary care provider for an earlier appointment.
As of Monday June 7, individuals age 70 and over in 2021, as well as individuals who received their first dose of an mRNA vaccine on or before April 18, will be able to schedule an appointment to receive their second dose of a COVID-19 vaccine at a mass immunization clinic through the provincial booking system or call centre. We anticipate appointments will be limited throughout the month of June, so keep checking back as the province provides more vaccines.
The province has announced that individuals who received AstraZeneca as their first dose can choose to either receive a second dose of AstraZeneca, or an mRNA (Pfizer or Moderna) vaccine.
Individuals who received their first dose of the AstraZeneca vaccine 12 weeks ago who would like their second dose of the AstraZeneca vaccine can contact the pharmacy or primary care provider where they received their first dose to book an appointment. Those opting to receive an mRNA vaccine have the option to schedule their second dose at a participating pharmacy where the Pfizer or Moderna vaccines are administered.
We're getting there, Orléans! Until next time, stay safe and enjoy this beautiful weather!
City of Ottawa continues to invest in outdoor recreation amenities
I want to first thank the community for your continued commitment to following our current public health guidelines while we work to get COVID-19 case numbers down and vaccine numbers up.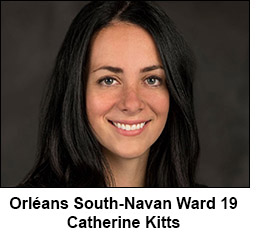 As I write, more than 150,000 vaccine appoint-ments are booked at Ottawa clinics until the end of June, and the city is continuing to press the province to increase the city's vaccine supply.
Last week, Ontario's Stay-at-Home order expired. While many restrictions remain in place, the beautiful weather has been a great ally in enjoying outdoor activities.
Cumberland Ward is flush with beautiful parks, and I continue to work with city staff and our local community associations to ensure we are getting the most out of our outdoor amenities.
Funding has been secured through the federal government's "Investing in Canada" infrastructure program to construct a new picnic shelter at Millennium Park this year. Families have long called for more shady spaces to enjoy at Millennium and I know this structure will be well-used by the community.
A joint investment from all three levels of government will bring upgrades to Leslie Armstrong Park in Bearbrook. Additionally, I pushed for Vista Park to be added to the city's expanded Recycling in Parks program, meaning extra waste receptacles will be installed throughout the park.
My office has also been working with local pickleball enthusiasts to identify new locations where pickleball lines can be added to existing infrastructure.
Outdoor activity is essential to our mental health and with the province's announcement that schools will remain closed for in-person learning this school year, I know this is an especially challenging time for many.
We have been at this for a long time, but I remain optimistic that as our vaccine roll out progresses, restrictions can be carefully lifted, and we can begin to heal.
Help get our community on the path to normalcy, get vaccinated
I hope everyone has been able to handle the heat over the last several days! With those hazy days of summer upon us, make sure to pack on the sunscreen and drink lots of water. Enjoy the outdoors as much as you can, all the while making sure to physically distance as much as possible.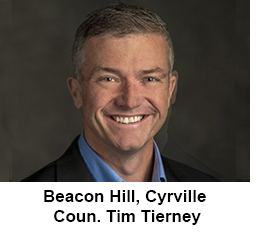 With vaccine appointments rolling out to adults 18 and up, we can envision a near future where we can hang out with family and friends again and enjoy community events. We're not quite there yet, but we need to keep this train rolling down the track by being COVID-Wise and COVID-Kind.
The horizon is looking brighter every day!
Opening up those vaccine appointments to all age groups 18+ is incredibly exciting news and many people were able to book their appointments in the coming weeks. There were also quite a few people who logged in to see that no more appointments were available. I realize that this this may be disappointing, but please know that as soon as Ontario receives more doses, vaccine appointments will be opening up and you will be able to book an appointment before you know it!
We've also got more to look forward to in the coming weeks as the province announced their official reopening plan which includes three steps.
The first step will involve opening more outdoor activities and allow for small gatherings outdoors. The province is expecting to begin the first step on June 14. This past weekend, on Saturday May 22, outdoor recreation was allowed to reopen, including but not limited to, golf and tennis! The steps will continue to roll out based on the percentage of adults with their first vaccines (at least 21 days apart).
I personally can't wait to reconnect with my community in person and visit with friends and loved ones that I haven't been able to see in ages. We're all in the same boat... let's keep it steady as she goes!
East end councillor launches Gems of Innes Awards
Last year, when I recognized residents who were supporting their community during the pandemic with the Heroes of Innes Award, I was taken aback by the incredible response and support that I received for the award.
With that in mind, I am excited to announce that I will be making the awards permanent, and this year will mark the first of the annual Gems of Innes Awards. These awards will help to celebrate and highlight the great businesses and community organizations in the east end that make our community sparkle!
The awards are open to any business or organization that serves residents of Innes Ward and Orléans.
The Gems of Innes Awards are in the following categories:
- Best Restaurant/Café
- Best Professional Service Business (medical, legal, real estate, etc.)
- Best Retail Business – Merchandise
- Best Arts/Culture Business/Organization
- Best Community Support Organization
- Best Retail Business – Food (including take-out)
- Best New Business
- Best Personal Service Business (gym, salon, etc.)
In addition, this year in light of the pandemic, I also want to include awards recognizing our community's:
- Favourite Frontline Worker
- Favourite Frontline Business and
- COVID-19 Community HERO!
To nominate a business or community organization for a 2021 Gem of Innes Award, visit LauraDudas.ca/Gems or send me an e-mail at Laura.Dudas@ottawa.ca. The deadline for submissions is June 25, 2021.
I look forward to recognizing and cele-brating the amazing businesses, community organizations and local heroes that make Innes Ward and the east end such and incredible place.