Local councillors to hold virtual budget consultation
OC Transpo will carry out "Operation Mask Up" from October 9 to 23 to help change the behavior of the small number of customers failing to comply with OC Trans-po's mandatory mask policy. OC Transpo will be slowly transitioning to written warnings and possibly fines in the future.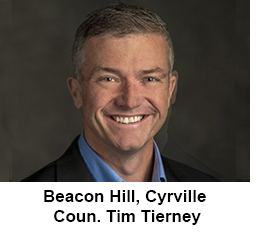 There are some customers who are unable to wear a mask for a variety of reasons. Young children and customers who may identify themselves as having a disability or medical condition that prevents them from wearing a mask will not be issued a warning. Not all disabilities or conditions are obvious.
Wearing a mask plays an important role in stopping the spread of COVID-19 when people are unable to maintain 2-metres of physical distance. Being #COVIDWise is how we are able to help reduce the risk of COVID-19 transmission and resume economic and social activities while COVID-19 is still in our community. We're all in this together folks!
Coming up on Tuesday Oct. 20, from 6:30 p.m. to 8:30 p..m, I will be participating with my fellow East Bloc Councillors in a joint, virtual, public budget consultation. This will be your opportunity to provide your feedback on the upcoming 2021 draft City of Ottawa budget. Along with Councillors Luloff, Dudas and Kitts will be staff from our financial services department.
You will be able to register for the webinar via a Zoom registration link that is available through the Facebook event. You must register with the link to be able to join in on the day of the event. You will also have the chance to submit your question when you register through Zoom. Questions can be submitted until Saturday Oct. 17. This session is specifically for residents of Wards 1, 2, 11 and 19.
Last but not least, you can also have your say through Engage Ottawa, as well as having access to other budget resources right at your fingertips.
Follow OPH guidelines and be HalloWISE this Halloween
Many may not be aware of it, but Halloween is my favourite holiday. It is a time for young and old people to let loose, show their creative sides, and is typically filled with fantastic community events.
It has become increasingly clear that, due to the upward trend in COVID-19 cases, this Halloween cannot be celebrated as in the past. It is CRITICAL that we all follow the direction of both the Province and Ottawa Public Health (OPH).
OPH stated that they expect to provide further guidance on Halloween this week, but have already made a call-out to residents asking us all to be "HalloWise". I am echoing their call and asking you to be cautious when planning your Halloween activities.
Be aware that whatever plans you make, may result in having to be canceled closer to the date, and that by playing it safe through limiting activities to your household and online is the way to go.
To date, Ottawa Public Health has provided the following recommendations for Halloween. Instead of trick or treating:
● Decorate your house;
● Make your own spooky treats;
● Dress up in a scary costume;
● Plan a fun outdoor activity such as a sca-venger hunt. Stay two metres (6 feet) apart from those outside your household or your chosen social support person(s).
In the spirit of a COVID-WISE Halloween, I will be including some online and physically distanced Halloween activities on my website, including an Innes Ward "Halloween Tour". This tour will allow for residents to drive or walk around on the 31st, to see some of the Halloween-themed homes throughout the ward. If you would like to have your Halloween decorations included as part of the tour, please let me know your address at LauraDudas.ca/Join-the-Tour/.
This year, the biggest treat that we can give one-another is to be safe and limit our points of contact.
Road to getting our fair share is a long and winding one
We live in an age where so many have come to expect so much for free. News, music, and social media are the first victims that come to mind as almost entirely ad-supported industries. Even the heavily subsidized CBC is running ads at the beginning and end of many of their news podcasts, a development I lament with serious heartache.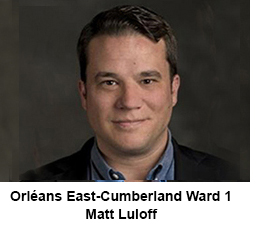 I won't get into the all of the serious and detrimental effects this has had on these industries, especially the music and news industries, but as we continue to shift into the digital realm, a curious and dark new area has emerged underneath articles and social media posts: the dreaded comment section.
I know, I know, "Don't read the comment section" has joined more prestigious idioms on our vernacular like "fail to prepare and prepare to fail" and "you are what you eat," and all three warnings are fair and should be observed with equal measure. But there is one common, local and insidious sentiment that seems to persist despite so much evidence to the contrary, especially in recent years: Orléans is always last. We're last for investment, we're last for services and we generally never get "nice things." This is the most common sentiment I read this week after announcing our COVID-19 Care Centre at the Ray Friel Complex.
In the comments section, feelings rule and facts tend to take a back seat. While it may be true that we in the east have the cruel distinction of being home to the only municipal four-lane highway – a punishing and expensive gift from Mike Harris – and that we have spent decade after decade largely dismissed as a sleepy bedroom community with little to no development to support the major improvement we now desperately need, my immediate predecessor, my council colleague-turned-MPP and I have worked very hard to change that.
Stephen Blais is committed to having the province pick up the tab for maintaining the 174, something that would save the city millions and ensure it receives the investment it has needed for some time. This highway is primarily used for residents that do not even live in our city and make their way into the downtown core every day for work. People that do not pay taxes in our city use our infrastructure at no cost to them. This piece of infrastructure should be a provincial asset. But, I digress.
We are the first suburb to get the LRT. Not Barrhaven, not Kanata, not Hunt Club – us. Using this as a catalyst, I commissioned the Orléans Economic Corridor Study in my first year. This study, and the revamped land permissibility that comes along with it will attract the investment, jobs, housing options and amenities we have been sorely lacking.
It will revitalize our core, make our community more walkable and provide places for our seniors to downsize to while remaining in our community. We are the only community in the city with this kind of secondary plan work underway. I encourage everyone to read more about it in the news section of my website and submit comments and suggestions as we finally set the table for transformative investment in Orléans.
We are also the first suburb to get a COVID-19 Care Centre. As your repre-sentative, I will always put you first. I will always put the hard work in to ensure that we never come last again.
This is our time to shine, and these big wins we have accomplished together in two short years is just the beginning!