Provincial Light Rail inquiry trumps need for judicial probe
Let's talk about the LRT. It is no exaggeration to say that its performance in its first year in operation has been abysmal.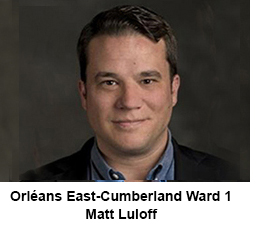 ROttawa residents deserve answers and a system that is dependable and safe. This has been my push the entire time: better communication, accountability, and reliability.
I voted in favour of having our Auditor General look into the procurement and operation because I believe in our AG's independence and ability to get us answers quickly and in a fiscally responsible manner.
A judicial inquiry and those who supported it presuppose malfeasance and corruption in the process – something that we have no evidence of, nor have any proponents of a judicial inquiry been able to provide other than to say that they don't like Jim Watson and there must be some sort of cover up.
The issues are in plain sight in the frustrating and angering performance as well through documents revealed through access to information requests. RTM/RTG have failed to provide the appropriate staff and expertise and lack proper process to address deficiencies as they arise.
Let's take the politics out of this and get down to brass tacks – something I believe our AG will be able to do. To be perfectly clear: I have not been against an inquiry, I just wanted to see the initial analysis from our AG before signing over a blank cheque funded by your property taxes to a judge to start a multi-year process to uncover something that may not even exist.
The province has decided to impose a public inquiry. I welcome this. Between this, the AG report, TSB reports, Mott-MacDonald Reports and the TRA reports, there will be no shortage of information available to council and residents about both the procurement and early operation of the system. I am hopeful this information will restore confidence in the system, but this is only achievable if the LRT is actually functioning properly. Let's get the darn thing running at full capacity and the answers we all deserve.
LRT returns to service after passing independent review
An extended Cumberland Community Update can be found on page 10, but I would like to use this column to address the LRT.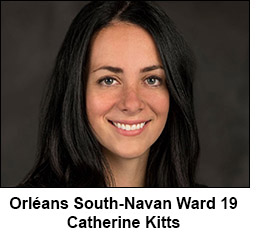 A partial return to service began on Nov. 12 following an independent review conducted by the Transit Resource Associates (TRA). The TRA confirmed that the root causes of the two recent derailments have been identified, and corrective action has been taken. These issues included an axle bearing failure as well as process and quality failures in maintenance.
A reinspection of all critical connections ("from roof to wheels") has been completed, reviewed and audited.
A revamped quality assurance and quality control process for maintenance contractors has also been put in place.
The TRA has observed testing and inspection of vehicles, tracks, switches, and signaling, and will continue to monitor main-tenance and operations activities.
At last week's transit commission meeting, TRA was asked whether, in their professional opinion, the City procured a "lemon". TRA's experts shared that in their view the system has sound engineering, design, layout, and customer-facing features. They recognized that, quite obviously, certain aspects are not performing as well as required, but I was encouraged to hear from transit experts outside of our organization that "there is no aspect of it that is inherently defective or deficient".
TRA asserts that the needed improvements are in maintenance processes and quality control. "Nothing that can't be fixed."
At the time of writing, we're still learning about the provincial public inquiry. I am pleased to hear that the province is initiating an inquiry with an expedited timeline, as the primary issue I saw with the judicial inquiry council debated was that it would take several years to complete.
While the audits and inquiries that are underway will be important to increase transparency and accountability, and recom-mendations will refine the City's processes going forward, I believe there is only one way to restore public trust in the system: for the train to function well and function reliably.
City taking steps to improve snow-clearing this winter
The City of Ottawa is responsible for maintaining 6,000 kilometres of roads, 2,400 kilometres of sidewalks and pathways, and a 50-kilometre Winter Cycling Network.
The city's priority when it comes to winter mainten-ance is to keep residents safe and to keep our city's primary transportation networks including roads, sidewalks, cycling infra-structure and transit routes accessible and passable during and after a storm. It's a big job for city crews, who must contend with varying weather conditions in different sectors of our city in addition to its geographic enormity.
As we all know, snow clearing has had its problems in the past. However, since 2018 the City has worked to improve its winter maintenance standards and are presently updating those standards, utilizing public feedback.
As a result, several changes are planned for this year's winter snow-clearing operations, a few of which include:
• Alternating the starting point of residen-tial beats to make plowing more consistent and equitable. For instance, in the past if your street was 10th on the list for clearing, it would always be 10th on the list. Now it may be 10th on the list for one week but second the next week.
• Crews concentrating on sidewalks and resid-ential areas to prevent rutting and icy conditions.
• Responding more proactively to smaller winter events to prevent ice and snow from building up.
• Replacing all steel plow blades with rubber blades to decrease salt use, maintenance costs and noise complaints.
• An improved focus on winter barriers and challenges for people with disabilities.
I am hopeful that these changes will continue the trend of improved snow clearing that Ottawa has seen in the last couple of years. If you do have any issues with your streets this year please let me know so that I can work with staff to find solutions and improve the level of service.
OPS members should follow mandatory vaccination policy
It's that time of year again, a time to throw out those old rotting pumpkins, change our tires, put on our poppies, and prepare for the next winter season, like clockwork.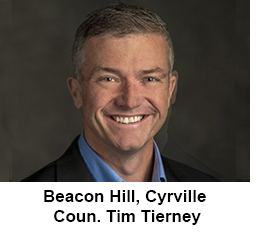 It's non-stop these days for council with the latest release of the draft budget for 2022. It's given us a good idea of what we're working with in 2022 and how we can manage needs, wants and expectations across the city.
These past few weeks I've been quite vocal about the Ottawa Police Service's lack of a mandatory vaccination policy.
Other council colleagues and I have been pressuring the chair of the Police Board, Diane Deans, to call a special meeting; we have questions and need answers.
No word if or when a meeting will be taking place. However, the effort was not in vain. Late in October it was announced that the Ottawa Police Service will be implementing a mandatory vaccination policy; the vaccination deadline is Jan. 31, 2022.
Unvaccinated members will continue to be tested, at no cost to the public, until the deadline is fully met. I am not yet satisfied with the policy in place and will continue to push for a policy more in line with the City's.
Ottawa Public Health (OPH) recently launched their plan to vaccinate children between five and 11 years old. The plan includes clinics with flexible hours to work with parents' schedules as well as child-friendly clinics, pharmacies and all our vaccine partners (i.e., CHEO).
The province announced that certain vulnerable populations are eligible to book their booster if at least six months has passed since their last dose. The general population can look forward to receiving their boosters in January.
Last, but certainly never least, this year, as with every year, I will be taking a moment of silence to pay my respects and wear a poppy as a pledge to remember those who fought for our freedom. Thank you to our brave veterans. We will always remember.