Mental health support available for those struggling to cope
As this is my first column of 2022, I want to wish everyone a happy new year! I hope you were all able to enjoy the holiday season.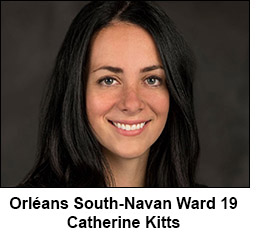 That said, the year is off to a difficult start.
With the cold weather, the rise of Omicron, limited social gatherings, restrictions on small businesses and uncertain-ty around classroom learning, it has been a lot to digest, and I know many are feeling overwhelmed.
We often hear how we will get through this together. As a community, we have done so much to support each other, but we must also remember that we aren't all experiencing the same challenges.
When your mental health is suffering, it can feel very lonely. It's important to check in with yourself and your loved ones. If you're struggling, remember that your feelings are valid. It is okay to feel confused, frustrated, or sad. Take care of yourself. Spare a minute to disconnect and breathe. Reach out when you need support.
At the best of times, January can be an isolating and difficult month, so I'd like to remind you that there are resources available to support your mental health.
For those 16 and older, accessMHA.ca is a great place to start. 1call1click.ca also supports children and youth up to 21 years of age.
Ottawapublichealth.ca has suggestions for all ages to help build positive coping skills that can support your mental health. Phone lines at the Distress Centre of Ottawa & Region are open 24 hours a day, seven days a week. The number is 613-238-3311.
I know that this has been a long and exhausting road. Be kind to yourselves.
Please also consider support our local businesses as much as possible. This has been an incredibly trying time for these members of our community.
As always, my office is here to help and to answer your questions. Please do not hesitate to reach out if you need assistance.
It's time to stop treating the COVID pandemic as merely a health crisis
It is time for the province to take a more thoughtful approach to COVID-19 and two years of closing, reopening, closing again.
Restaurants, gyms and schools have been the main targets, leaving entrepreneurs and parents bewildered, stressed, and on the business side, close to, if not in, financial ruin. The mental health of children and adults are suffering, and even if Omicron is the last wave, the damage is done and will be felt for years to come.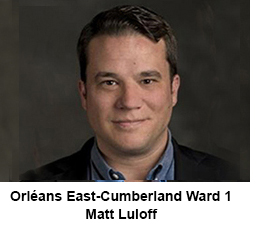 This pandemic has highlighted some egregious structural problems we have been slapping band-aids on for years. We have a chronically underfunded healthcare system that cannot handle anything more than a good day. Healthcare workers are exhausted, and hospitals lack capacity to deal with the day-to-day while responding to the pandemic. Our ambulances are stuck waiting for hours for nurses to offload patients, leaving our city with inadequate coverage.
Make no mistake, the paramedic service and the hospitals have done their part to reduce these impacts by adding beds and posting paramedics to the hospitals to help, but Ford's promise to "end hallway medicine" remains unfulfilled, and the situation is critical.
In a recent interview, Retired Lt. Col. David Redmond says the mission should be to minimize the impact of this pandemic on Ontario, but that the current mission is to minimize the impact on the medical system. He postulates that we are aiming at the wrong target because the province failed to engage Emergency Management Ontario, and has treated the pandemic as a health crisis, when it is obviously a crisis that affects nearly every sector in the province. Essentially, there are voices, viewpoints and expertise missing from the decision-making table.
We have the opportunity now to change course. It is time for the Province to engage EMO, to properly fund healthcare, including mental healthcare, and to make rapid tests widely available to everyone. And it is time to allow adults to make decisions based on the best information available and their own level of risk tolerance.
Innes Ward has lots to offer during the winter months
Keeping active and spending time outdoors is truly key to staying healthy, both physically and mentally. Some may find it more challenging to keep moving through the colder months of the year, and I would like to share few great options right here in the east end.
Cross country skiing, fat bike, snowshoeing and hiking trails weave through Green's Creek and along the Ottawa River, beautifully maintained by Ski Heritage East and Orléans Nordic Ski Club. The pathways along the Ottawa River are also home to Orléans ParkRun a great way to participate in group runs, walks, and jogs all year long.
Outdoor skating rinks are beginning to open in our community, and the volunteers that operate them deserve a huge round of applause. For a full list of where to find our community's outdoor rinks, visit: ottawa.ca/en/recreation-and-parks/skating/outdoor-rinks#outdoor-rink-locations.
For those looking for a local spot to go sledding, you can find a list of smaller hills in our parks at: ottawa.ca/en/recreation-and-parks/sports-fields-and-outdoor-recreation#sledding-hills.
Many of the parks and natural spaces peppering Innes Ward have winter maintained and/or walkable paths, offering a peaceful refuge for any of those looking to get a quick dose of fresh air.
As we head through the winter months, staying active and getting outdoors is a great way to stay physically and mentally healthy. I am always grateful for the abundance of options we have right here in Innes Ward and Orléans.
'Tis the season to donate a new unwrapped toy to Firehouse Subs
These last few weeks, with Council, Planning Committee, and a hybrid version of FCM all taking place, it has been quite a busy period. I'm looking forward to a bit of peace as we lead up to the holiday season. Speaking of which, don't forget... with the chilly weather, that means one thing... SANTA CLAUS IS COMING TO TOWN!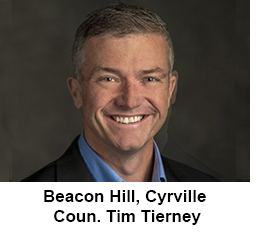 You can download a free "Letters to Santa" writing kit at canadapost-postescanada.ca.
And as a reminder to all residents, OC Transpo is offering unlimited no-charge service on all forms of transit (buses, O-Train and Para Transpo) to customers from Dec. 1 to Dec. 31, in recognition of the considerable disruption faced by transit users following the suspension of O-Train Line 1 service.
Following Health Canada's approval of the pediatric Pfizer COVID-19 vaccine, booking continues for children age five-to-11. Up to 10,000 appointments for children ages five to 11 will be available each week through 73 school vaccination clinics. This helps protect Ontario's progress in the fight against COVID-19 and keep the province's schools safe and open for in-person learning as more people move indoors and attend family gatherings during the colder months this winter.
The future of OC Transpo is renewable energy! Residents will soon see a new type of bus rolling down the streets of Ottawa. Four new 40-foot battery-electric buses will be ready to enter service in early 2022.
Last but not least, I invite you to help a local family this holiday season by donating a new unwrapped toy which can be dropped off at any Firehouse Sun location between Nov. 29 and Dec. 24.
When you donate a toy to Firehouse Sub outlets in Beacon Hiill, Barrhaven, and Orléans you will get $2 off your next combo! I can't say it enough... I am so proud of our community and our businesses as we continue giving back and looking out for each other! Give a hand to a terrific community business owner, Phil Patel!