Road to getting our fair share is a long and winding one
We live in an age where so many have come to expect so much for free. News, music, and social media are the first victims that come to mind as almost entirely ad-supported industries. Even the heavily subsidized CBC is running ads at the beginning and end of many of their news podcasts, a development I lament with serious heartache.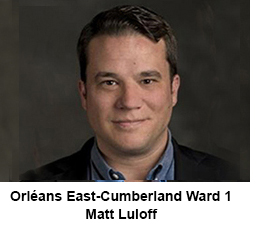 I won't get into the all of the serious and detrimental effects this has had on these industries, especially the music and news industries, but as we continue to shift into the digital realm, a curious and dark new area has emerged underneath articles and social media posts: the dreaded comment section.
I know, I know, "Don't read the comment section" has joined more prestigious idioms on our vernacular like "fail to prepare and prepare to fail" and "you are what you eat," and all three warnings are fair and should be observed with equal measure. But there is one common, local and insidious sentiment that seems to persist despite so much evidence to the contrary, especially in recent years: Orléans is always last. We're last for investment, we're last for services and we generally never get "nice things." This is the most common sentiment I read this week after announcing our COVID-19 Care Centre at the Ray Friel Complex.
In the comments section, feelings rule and facts tend to take a back seat. While it may be true that we in the east have the cruel distinction of being home to the only municipal four-lane highway – a punishing and expensive gift from Mike Harris – and that we have spent decade after decade largely dismissed as a sleepy bedroom community with little to no development to support the major improvement we now desperately need, my immediate predecessor, my council colleague-turned-MPP and I have worked very hard to change that.
Stephen Blais is committed to having the province pick up the tab for maintaining the 174, something that would save the city millions and ensure it receives the investment it has needed for some time. This highway is primarily used for residents that do not even live in our city and make their way into the downtown core every day for work. People that do not pay taxes in our city use our infrastructure at no cost to them. This piece of infrastructure should be a provincial asset. But, I digress.
We are the first suburb to get the LRT. Not Barrhaven, not Kanata, not Hunt Club – us. Using this as a catalyst, I commissioned the Orléans Economic Corridor Study in my first year. This study, and the revamped land permissibility that comes along with it will attract the investment, jobs, housing options and amenities we have been sorely lacking.
It will revitalize our core, make our community more walkable and provide places for our seniors to downsize to while remaining in our community. We are the only community in the city with this kind of secondary plan work underway. I encourage everyone to read more about it in the news section of my website and submit comments and suggestions as we finally set the table for transformative investment in Orléans.
We are also the first suburb to get a COVID-19 Care Centre. As your repre-sentative, I will always put you first. I will always put the hard work in to ensure that we never come last again.
This is our time to shine, and these big wins we have accomplished together in two short years is just the beginning!
COVID-19 assessment site coming soon to the east end
It's been a long past few months, but things are still looking up as we continue to move forward through this pandemic. I'm proud to see many people committed to protecting each other through wear-ing masks, physical distancing, hand washing and protecting those loved ones in our bubbles. I know this journey hasn't been easy, but we will continue to be innova-tive in how we run our daily lives and stay connected through these times.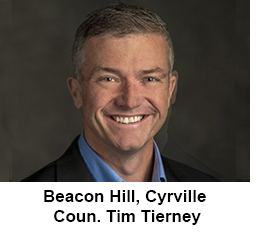 Recently, my eastern elected colleagues and I wrote a letter to the new CEO of the Ottawa Hospital, Cameron Love, bringing attention to the need for an Eastern Ottawa testing centre. We were very pleased to receive a quick and informative response informing us that we would see a temporary testing site coming soon near Coventry Road. Mr. Love also stated he was looking for a more permanent site for a testing centre and asked us for recommendations of a location, which we were more than happy to share. As soon as we receive more information on these new east-end testing centres, we will all be sure to share this information with our communities. This will make a huge difference for all of us and add extra conven-ience for when we feel we need to be tested without committing to the commute.
As September fast approaches, parents are facing a tough decision on whether to send their kids back to school. We have been receiving many updates and changes in the past weeks and it can be overwhelming with the onslaught of information. There is no right or wrong answer here, but the best way to make your choice is to ensure you have all the information available and can make an educated decision. All the school boards in Ottawa (OCDSB, OCSB, CECCE, CEPEO) have put extensive back to school plans on their websites, and many schools are sending parents information through email encouraging parents to make their own decisions so they can prepare for returning and online students.
OPH provides mental health support during pandemic
As back to school and work routines ramp back up this fall, this can be a difficult time for many parents trying to juggle the demands of jobs and at-home schooling of children, combined with the ongoing precautions required for venturing out in public during a pandemic.
While the new school year may seem uncertain, Ottawa Public Health (OPH) has been working with all four of Ottawa's school boards to review their plans and provide advice and support on how to limit the spread of COVID-19 as much as possible.
This pandemic has also put a strain on many individual's mental health particularly on parents and children. Students have been at home since the beginning of March and many parents have expressed concerns of the effect this will have for children's social and educational development, as well as their mental health.
It is important during this pandemic that we pay attention to our mental health and reach out when we need help. Ottawa Public Health is working to ensure that the mental health supports are in place for children and families during this difficult transition.
Ottawa Public Health's website has a number of resources available to help individuals better deal with the stress caused by the pandemic.
They are also in the process of creating a web page dedicated for schools, colleges, and universities that will provide more information on what to expect in the fall as children return to school. You can access Ottawa Public Health's supports and re-sources at ottawapublichealth.ca.
I have also provided information and activities for parents and children at www.lauradudas.ca.
During this difficult transition period, I would also encourage parents to reach out to the many great community resources we have in Orléans such as MIFO (mifo.ca) and the Orléans-Cumberland Community Resource Centre (crcoc.ca).