Ward boundary review final report ignores concerns of rural residents
In January, city council launched a review of Ottawa's ward boundaries. Late last week, the final report was released and it has sig-nificant implications for Cumberland Ward.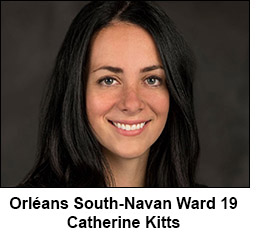 Ward boundaries are reviewed periodically to balance population num-bers and ensure effective representation. Due to population growth new boundaries are desired in advance of the 2022 municipal election.
In July, prior to the by-election and while Cumberland Ward was without a councillor, independent consultants presented city council with five options for re-configuring Ottawa's wards. A sixth option was presented to council in August. In all six options, a new suburban ward is created in suburban Cumberland and the rural portion of Cumberland is merged with Osgoode Ward.
During my campaign, I heard strong opposition from the ward's rural residents against this change. Many of them were concerned about the geographic size of the new ward; the impact on the francophone community; and the loss of a rural representative on council.
In my first week at City Hall, I met with the consultants and shared the community's concerns along with suggestions on how their concerns could be addressed.
Disappointingly, the final report does not reflect my feedback and maintains creating a new suburban ward and merg-ing rural Cumberland with Osgoode Ward.
One significant change adds the developed area of Cumberland Ward along the Ottawa River, all the way to the eastern boundary of Ottawa, to Orléans Ward.
The Ottawa Ward Boundary Review 2020 Recommendations Report is to be considered by the City's finance and economic develop-ment committee on Dec. 1 and by city council on Dec. 9. The full report and map are available on the City's website.
I will continue to voice my opposition to what has been proposed for Cumberland Ward and I am counting on my council colleagues for their support. Should you wish to share your feedback with me please contact my office at catherine.kitts@ottawa.ca or 613-580-2489.
Artists of all stripes need our support to survive the pandemic
While I've alluded to my love of the arts in the past, I thought I'd take this opportunity to dedicate this column to my friends and colleagues who we've increasingly turned to over the course of this pandemic, but are reaping little to none of the benefits of the extra attention they are receiving as of late.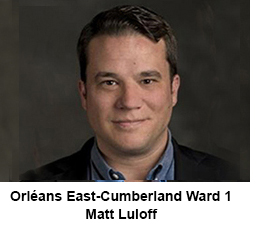 The cards, under even favourable conditions, are stacked against our artists. Musicians survive on the shows that they play and any music that they produce, at a high cost, represents a mere calling card for the talent they share with us.
While we are seeing higher output from our favourite musicians, either in the form of livestreams, or recorded material, this represents such a minuscule amount of their overall earning potential, with subscription services providing an incredible distribution platform but without providing the level of earnings required to survive on this income alone.
It's the venues, the live engineers and promoters that really make the difference for our artists. The merchandise, records and door sales at live shows are what make it all worth it for the fledgling musician. Likewise, it's the vernissages and residencies that make up the bulk of opportunities for earnings and exposure for visual artists. I despise that word, exposure – it is often offered as a form of payment for artistic service – it is not.
So what can we do in this time of isolation? Well, after you stream that new record by Jacquie Neville, Radmore, Area Resident, Twin Flames, or Blinker the Star, buy it!
In physical form or digitally, proactively find a way to support the artist.
Same goes for the Dan Martelocks, Marc Ardonatos or Sean Sisks of Ottawa – don't just scroll and like, pick up a cool, new piece for your living room. Buy a gift for a relative. Contact the artist directly and order a shirt, album or painting. It might mean the difference between having the opportunity after the pandemic and not. In these dark times, we turn to the light of our artists. Let's support them.
Local councillors to hold virtual budget consultation
OC Transpo will carry out "Operation Mask Up" from October 9 to 23 to help change the behavior of the small number of customers failing to comply with OC Trans-po's mandatory mask policy. OC Transpo will be slowly transitioning to written warnings and possibly fines in the future.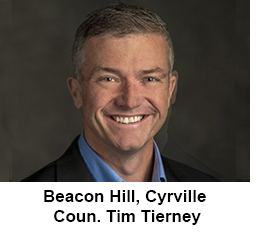 There are some customers who are unable to wear a mask for a variety of reasons. Young children and customers who may identify themselves as having a disability or medical condition that prevents them from wearing a mask will not be issued a warning. Not all disabilities or conditions are obvious.
Wearing a mask plays an important role in stopping the spread of COVID-19 when people are unable to maintain 2-metres of physical distance. Being #COVIDWise is how we are able to help reduce the risk of COVID-19 transmission and resume economic and social activities while COVID-19 is still in our community. We're all in this together folks!
Coming up on Tuesday Oct. 20, from 6:30 p.m. to 8:30 p..m, I will be participating with my fellow East Bloc Councillors in a joint, virtual, public budget consultation. This will be your opportunity to provide your feedback on the upcoming 2021 draft City of Ottawa budget. Along with Councillors Luloff, Dudas and Kitts will be staff from our financial services department.
You will be able to register for the webinar via a Zoom registration link that is available through the Facebook event. You must register with the link to be able to join in on the day of the event. You will also have the chance to submit your question when you register through Zoom. Questions can be submitted until Saturday Oct. 17. This session is specifically for residents of Wards 1, 2, 11 and 19.
Last but not least, you can also have your say through Engage Ottawa, as well as having access to other budget resources right at your fingertips.
Follow OPH guidelines and be HalloWISE this Halloween
Many may not be aware of it, but Halloween is my favourite holiday. It is a time for young and old people to let loose, show their creative sides, and is typically filled with fantastic community events.
It has become increasingly clear that, due to the upward trend in COVID-19 cases, this Halloween cannot be celebrated as in the past. It is CRITICAL that we all follow the direction of both the Province and Ottawa Public Health (OPH).
OPH stated that they expect to provide further guidance on Halloween this week, but have already made a call-out to residents asking us all to be "HalloWise". I am echoing their call and asking you to be cautious when planning your Halloween activities.
Be aware that whatever plans you make, may result in having to be canceled closer to the date, and that by playing it safe through limiting activities to your household and online is the way to go.
To date, Ottawa Public Health has provided the following recommendations for Halloween. Instead of trick or treating:
● Decorate your house;
● Make your own spooky treats;
● Dress up in a scary costume;
● Plan a fun outdoor activity such as a sca-venger hunt. Stay two metres (6 feet) apart from those outside your household or your chosen social support person(s).
In the spirit of a COVID-WISE Halloween, I will be including some online and physically distanced Halloween activities on my website, including an Innes Ward "Halloween Tour". This tour will allow for residents to drive or walk around on the 31st, to see some of the Halloween-themed homes throughout the ward. If you would like to have your Halloween decorations included as part of the tour, please let me know your address at LauraDudas.ca/Join-the-Tour/.
This year, the biggest treat that we can give one-another is to be safe and limit our points of contact.