Tips to stay safe in the water this summer
This week is National Drowning Prevention Week. Drowning is fast and silent (and never looks like it does in the movies), but every drowning death is preventable with water safety knowledge.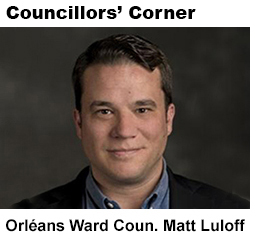 Approximately 500 Canadians die in pre-ventable water-related incidents every year.
As many of you know, I spent my late teen years as a lifeguard at Ray Friel and Bob MacQuarrie. I still have a deep and enduring respect for our lifeguards and aquatic staff and it is important that we all remember to stay safe around water this summer. Our City of Ottawa lifeguards are second to none. They were recently recognized by the Royal Canadian Lifesaving Society for having the largest water safety program in Ontario!
With the endless number of outdoor activities that we all enjoy, it is important to remember that safety is always the priority. Here are some tips for having a Water Safe summer:
• Learn to swim.
• Don't swim alone – always swim with a friend or a family member.
• Only swim when a lifeguard is on duty.
• Children and non- swimmers should al-ways be supervised around water.
• If you're not within arm's reach, you have gone too far.
• Always wear a life jacket whenever you are in a boat.
• Alcohol and water don't mix – don't drink and swim, and don't drink and drive your boat.
I really miss teaching water safety classes because I knew I was teaching skills that would last a lifetime. Have the water safety talk with your children, remain vigilant around pools, bodies of water and remember that its easy to become distracted by technology on an easy summer day by the pool.
Until next time, stay safe, have fun, and get out to enjoy this beautiful weather!
City facilities offer many ways to beat the heat
Wow, the heat is finally here. While nobody wants to complain after that horrible winter we had, there are days when all need some relief.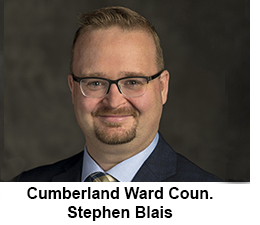 When both temperature and humidity are high, it is hard for our bodies to cool down. Ottawa Public Health will issue heat warnings to raise awareness health risks and suggest ways people can cool off when Environment and Climate Change Canada issues a heat warning. A heat warning will be issued when daytime temperatures are expected to be warmer than 31°C and night time temperatures no cooler than 20°C or a humidex value of 40°C are expected for two or more days. For important information on how to stay healthy during a heat warning and ideas on where to cool off visit this page provided by Ottawa Public Health: http://bit.ly/ottheat.
The City of Ottawa offers a variety of ways to cool down in the summer. From City beaches to our pools like the amazing François Dupuis Centre there are opportunities to go swimming available to everyone.
And if swimming isn't your thing there are awesome splash pads at parks across Orléans and Cumberland to help you cool off quickly while playing outside.
My personal favourite is the massive Pirate Themes splash pad at Millennium Park. There is nothing more refreshing than standing under the giant pirates' cauldron while it dumps bathtubs full of cold water on all those below.
For a list of swimming options and an interactive map of all splash pad locations in Ottawa visit: http://bit.ly/ottswim.
When going for a swim or getting soaked at a splash pad isn't what you're in the mood for you can also visit one of the Ottawa Public Library branches in the area and read a book or surf the web in air conditioned comfort. Whatever you do, try to stay cool and have an amazing and healthy summer.