Fast facts about how city crews repair those pesky potholes
Spring in Ottawa is marked by birdsong, budding trees, melting snow, and, of course, potholes.
Potholes form when water seeps into cracks on roads, then when the temperature fluctuates, vibrations and traffic create strain on these sites, resulting in holes. City roads crews repair an average of 250,000 potholes annually on Ottawa's approximately 6,600 kilometres of roadway.
In spring, Ottawa uses the "cold patch" method of pothole repairs, which is common practice in climates with cooler weather. This process uses an asphalt mix formulated for cold temperatures and that must be warmed onsite. While this allows crews to start repairs earlier in the year, it often means that patches are more temporary than usual, as the cooler mixtures cannot adhere as well to the jagged and wet edges of the potholes.
For this reason, we often see crews return to the same site later in the summer to repair the same pothole. As the weather warms, Ottawa crews switch to a mixture that is heated at the city's asphalt plant, and then trucked out to a work site. This hot mixture adheres better to the pavement and provides a more permanent fix. City crews head out each day with a full load of the hot asphalt and fill potholes until their load is used up.
In spring, residents are also encouraged to "adopt" a catch basin near their home and keep it clear of snow and debris. This helps prevent flooding during snow melts. The City features a neat catch basin locator, at open.Ottawa.ca.
Both potholes and water pooling due to blocked catch basins can be reported online through ServiceOttawa.ca or by calling 3-1-1.
This is the fastest way to get service because the request is sent directly to the nearest city roads crew.
With such a large network of roads, the city relies on residents reporting problem areas, as it ensures that repairs can be completed as quickly as possible.
Should you need any assistance please feel free to contact my office at laura.dudas@ottawa.ca.
Ottawa Public Health to start vaccinating individuals over 80
We had good news this week from the city vaccination update. We're moving along quicker than the province and getting vaccinations in arms fast enough that we'll be able to move onto folks age 80 and over in high risk communities in the coming days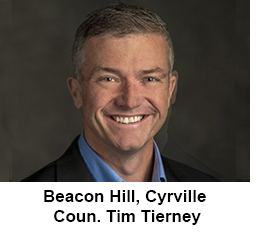 The city will be running an online booking portal as well as a designated phone number so that those eligible folks will be able to make appointments and get vaccinated. We'll see needles in arms as soon as Mar. 5.
This has been a monumental effort and I must give a huge thanks and shout-out to Ottawa Public Health, Emergency and Paramedic Services and all those who've been involved in the excellent work done so far!
We've also had tons of snow dumped on us these past couple of weeks and it looks like there might be a bit more to come. Just a reminder to take your time if you're shovelling your driveway. Please make sure to push the snow and not strain yourself too much while clearing your driveways and walkways. Take your time and take a break when you need it.
With the month rolling over to March, we're finally looking forward to warmer and longer days and replenishing some of our Vitamin D while getting out and enjoying the outdoors again. There are so many great trails in the east end if you're looking for an outdoor activity by yourself or with the family.
And if you haven't already heard, this year the kids are looking forward to an April break and the city is ready to accommodate! E-guides are now available to check out this year's activities. Registration opens on March 4 through the online portal.
There are so many great activities depending on your children's interests to be able to interact and participate in. If you're looking to keep your little ones in the comfort of your homes, there are also virtual activities they can sign up for so they don't miss out on the April Break fun!
As always, if you need any assistance please contact my office at tim.tierney@ottawa.ca.
Ottawa paramedics, PSWs doing great job vaccinating seniors
Hello Orléans! I hope you're doing well, and if you're a little bit like me, you're probably sick of living in and talking about this pandemic.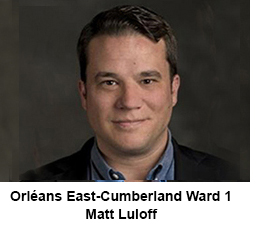 I am seriously running out of ideas for what to do with my family on the weekends. I think we have worn through the soles of our winter boots walking around the neighbourhood, and if I keep up with visits to the Black Walnut, even with all the walking, my family doctor is going to give me a serious talking to at our next appointment. New belt jokes aside, I am hearing very good things from our local restaurants. They appreciate all the support we are giving them, so don't let up!
There's a light at the end of the tunnel with the lockdown being lifted by the time this paper is published. All of our long-term care residents have received their second dose of the Pfizer vaccine. Thirty-seven high-risk retirement homes have received their first dose, and our plan continues to roll out.
While I am frustrated by the amount of vaccine we are receiving I am incredibly impressed by our paramedics, PSWs and frontline health care workers who are working and making sure we get doses into the arms of our seniors.
A couple of important housekeeping items I want to highlight for you: the relaxed enforcement of overtime parking in Orléans is ending on Feb 22. That means that on weekdays we return to three-hour street parking where permitted and six hours on the weekend. We are still taking comments on a variety of projects like Winter Maintenance Quality Standards and the Economic Corridor Study, so be sure to check in on Engage Ottawa's website or send me an email any time. Have your say!
Until next time, stay safe and take care of each other.
Ottawa city council deep-sixes controversial 'Gold Belt' plan
Last week, City Council discussed how the future growth of our city should be managed.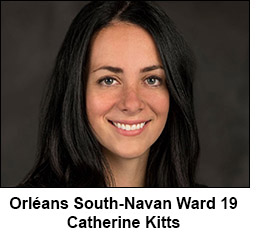 By the year 2046, Ottawa's population is expected to grow to over 1.4 million. Accommodating a 40 per cent increase in population over the next 25 years poses significant challenges.
Municipalities are required under the Ontario Planning Act to accommodate a 15-year supply of residential development. In May 2020, council determined that additional land would need to be included inside the city's urban boundary to meet these requirements.
In the debate over where our boundary could grow, two very controversial ideas surfaced: the Gold Belt and Tewin.
The Gold Belt was meant to be a "symbolic" depiction of the fact that Ottawa has reasonable alternatives for growth without developing agricultural land. Unfortunately, the idea was poorly communicated and elicited a very emotional response from rural residents and the agricultural community.
I introduced a motion to remove reference to a "Gold Belt" in our new Official Plan, as the protection of these important lands is already accomplished through existing land use designations. I was grateful to receive unanimous support from my colleagues for its removal.
Council also explored the feasibility of developing "Tewin". Tewin is a vision proposed by the Algonquins of Ontario in partnership with the Taggart Group to build a new eco-focused suburb under the guidance of Algonquin values in an area west of Carlsbad Springs.
I voted in favour of exploring this concept further after being assured that many years of technical review and extensive public consultations will be completed before the application can be considered.
I also supported an important motion aimed at improving communication and consultation between the Algonquin Anishinabeg First Nation and the City of Ottawa with respect to our new Official Plan.
If you have any questions about these decisions, please do not hesitate to reach out: catherine.kitts@ottawa.ca.