Vitality of downtown should not depend on return of gov't workers
The federal government's decision to have their workforce return to the office has been much discussed. Here in the east end, there are thousands of federal public servants who are personally affected by this decision.
While ultimately, this is a decision for the federal government, I do want to comment on two points pertaining to the City's role in this debate: funding transit and the impact to downtown businesses
Many have argued that Ottawa's transit system is reliant on public servants' return to work in order to remain financially viable. This is the kind of backwards thinking that has led to OC Transpo failing to provide effective, convenient, neighbourhood routes. Routes that get us where we need to go in our own community, and not just funnel us into the core. While we will always need commuting routes, by being singularly focused on them, it became a self-fulfilling financial prophecy.
I will be working with OC Transpo to review local routes in the lead up to Stage 2 LRT launch and consult with riders, and the community on how we can improve local routes, and create a system that we actually want to use.
The other concern, high-lights the perpetual issue surrounding the long-term financial sustainability of Ottawa's core. Ottawa's downtown has one of the lowest residential densities of any of Canada's major cities. The trouble with relying on federal workers to sustain the core, is that they leave after work is done. We need more housing in our downtown; people who will live and shop in the heart of our City. Fast-tracking residential opportunities there is a better means of providing sustainable economic growth downtown. While this may take time to accomplish, if it is not made a priority it will never happen.
The success of transit and the financial well-being of the downtown cannot be borne on the backs of public servants commuting from the suburbs. Now is the time to shake off this thinking and look to long-term, sustainable solutions for our City.
Road crews rise to the challenge of recent significant snow events
Seems like every week we're getting hit with a significant winter storm. It's like clockwork almost! Mother Nature must want us to really have a snowy winter this year.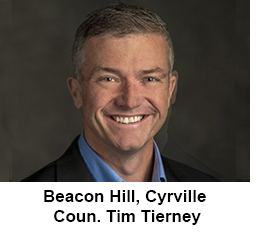 Speaking of snow, I wanted to take this opportunity to thank all the roads crews that have been working around the clock to help make sure our roads are drivable, our sidewalks usable, and our cycling network cyclable. It is no small feat to tackle all this infrastructure as quickly and efficiently as possible.
There's no doubt about it… we've gotten a lot of snow recently, with the snow event of Jan. 25-26 being our biggest to date.
During a winter event, the city's crews clear and treat over 13,000 kms of roadway, including 137 kilometres of Transitway. That's equivalent to a distance further than driving from Halifax to Vancouver AND BACK! That's just for one snowstorm. They also clear 2,510 kms of sidewalks and 54 kilometres of winter cycling network.
With Ottawa's awesome urban/suburban/rural landscapes…that's a lot of ground to cover. No pun intended!
We would not be able to get around the city like we do without all the hardworking folks that make up our road crews. I would tip my hat to all of them! The time spent away from your friends and families does not go unnoticed.
I've heard from many residents some really nice feel-good stories about the snow removal efforts in our community, both by our neighbours (Snow Angels) and our snow removal crews. It is that sort of care and compassion towards others that's what it's all about.
There's so much negativity around us that reading and hearing the heart-warming moments of kindness towards others really shines a bright light on the day.
I'll finish off by simply saying THANK YOU. Thank you to everyone who does their best to keep the citizens of Ottawa safe in our brutal wintery conditions. Not all heroes wear capes!
City of Ottawa's budget review process begins in this month
Happy New Year, everyone! As 2023 begins, council is turning its attention to the City budget.
When I was speaking to residents from across the ward this summer and fall, I repeatedly heard that with inflation and the cost of living being what it is – paying more for groceries, for gas, for hydro – that the City has a responsibility to keep property taxes as low as functionable.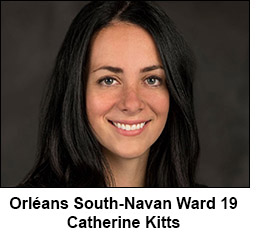 I was transparent during the election that I would continue to advocate for this, and when council approved the proposed 2023 Budget directions last month, I voted in favour of keeping the overall tax increase under 2.5 per cent, so that as a City we can keep the lights on and not risk a significant cut to the core services residents rely on.
In the past, when the City has completely frozen property tax rates, it has resulted in a steep hike in taxes in subsequent years to catch up.
While some colleagues around the table wanted to increase the tax rate beyond what has been proposed, as other municipalities like Toronto have done (a proposed 5.5% increase), it's not something I can support while we weather this period of inflation.
Council will also be launching a full program review to look for effi-ciencies within the City and a line by line budget review; which is critical as we focus on the foundational services that a municipality should provide.
Public consultation on the budget will take place in January and February. The budget will be tabled at a special meeting of city council on Wednesday, Feb. 1. Each standing committee will meet in February to consider their portions of Draft Budget 2023, and residents, businesses and community groups will be able to take part as public delegations.
Orléans South-Navan residents will also have an opportunity to participate in an in-person budget consultation hosted in partnership with my east end colleagues, and a separate, ward-specific virtual consultation. Details can be found on my website.
Freedom of speech does not free one from certain responsibilities
I often express ideas in this column that some find objectionable, and when this happens, I receive e-mails or comments expressing the distaste of detractors. When ex-pressed thoughtfully, I happily engage those who disagree with me.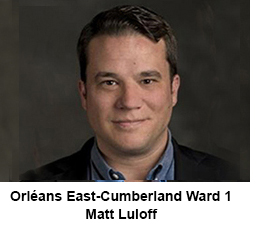 This is one of the beautiful things about living in a society that protects the right of freedom of speech. We can express ourselves without the threat of harm or cruel and unusual punishment. But as with any right we enjoy, they come with certain responsibilities.
Free speech is no different –  we must bear the consequences of what we express. Sometimes, that means losing favour with those who may have otherwise thought very highly of you, and sometimes it means far greater consequences.
This right is not conditional on whatever the prevailing political thought of the day determines to be acceptable or not. The right to free speech in Canada is limited only by what the Supreme Court of Canada has determined to be reasonable within a free and democratic society, for example libel, hate speech, defamation of character or extreme indecency.
This is a high bar, and necessarily so. It is funda-mental to the proper functioning of a free and democratic society. It is something worth fighting for, and I have, throughout my entire adult life, fought for the right of others to express themselves, without regard for my personal feelings. As a member of the Canadian Armed Forces, I was prepared to defend this right with my life.
So rather than demanding a book be banned from the library or a public talk by a controversial public figure be canceled simply because you find its contents object-ionable, exercise your own right to free speech and mount a thoughtful defence of your own values. Show the courage of conviction it takes to persuade others of your position, instead of making an attempt to suppress the thoughts of another. Society, and your position, will be stronger for it.