Gloucester Skating Club member Hana Cheikali skates below a mural of Elizabeth Manley at the Elizabeth Manley Classic on Feb. 24. STAFF PHOTO
More than 600 skaters from across the province gathered at the Bob MacQuarrie Recreation Conplex on Feb. 22, 23 and 24 to compete in the third annual Elizabeth Manley Classic hosted by the Gloucester Skating Club.
There were almost as many reasons for competing in the Classic as there were skaters. Some of the skaters were hoping to post a score that would qualify them for next month's provincial championships, while others who have already safely qualified at a previous Super Series event were there to fine tune their routine in advance of the provincials.
The StarSkate program is a pre-competitive program for skaters at all levels. It runs from Star 1 to Star 10, but also includes the Gold; Diamond; Pre-Juvenile and Juvenile levels. The level a skater competes at is determined by their ability to successfully complete a pre-determined list of jumps, spins and other elements.
The provincial championships start at the Star 5 U10, U13, and 13 and over age groups.
One of the Gloucester Skating Club members who was hoping to move further up the provincial rankings was Emma Guo whose previous best result in the U13 pre- juvenile division was 23.51 which had her ranked 22nd. On Sunday, she managed to improve her score to 23.81 which was good enough to win the event and move her up a notch to 21st in the provincial rankings.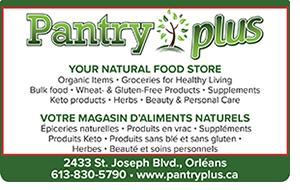 Fellow GSC member Madelyn Wensley improved her provincial ranking by nine spots in the Star 10 division, moving 33rd to 24th with a score of 25.75, and is now in position to qualify for the provincial championships with two more Super Series events remaining on the schedule.
Alexa Scully took full advantage skating on home ice, registering a score of 21.92 in the Star 6 division which was good enough for second place, but more importantly it improved her provincial ranking from 125th to 34th, just four spots out of the top 30 cutoff. With two events left before the provincial championships, she still has a chance to improve on her ranking.
GSC members Monica Finlay and Ewa Kulik were among the skaters who were using the meet to fine tune their programs. The pair are ranked fourth and fifth respectively in the province in the Star 9 division. Neither one was able to improve on their existing scores, but they did gain valuable experience in finishing behind Toronto skater Holly Campbell who is the top ranked Star 9 skater in the province.
Alicia Primiani was unranked heading into the competition, but a well-earned 29.46 now has her ranked 14th in the province in the Star 8 division.
Clubmate Grace Elliot is also hoping to join Primiani at provincials, but a 26.73 was only good enough to move her from 35th to 34th in the rankings, less than half a point outside the top 30. Like Scully, she will be hoping to improve on her ranking in one of the two remaining Super Series events.
Mila Marleau placed second in the Star 7 division on the weekend with a score of 20.75 which moves her from 17th in the provincial rankings to 10th. The StarSkate provincial championships will be held in Mississauga from March 7-10.
(This story was made possible thanks to the generous support of our local business partners.)