City council approves 2019 budget with three per cent tax increase
By Fred Sherwin
March 7, 2019
Ottawa homeowners can expect to see a three per cent increase on the municipal portion of their property tax bill this year after city council passed the 2019 operating and capital budgets on Wednesday.
The three per cent increase equates to an additional $113 for the average home with a market value assessment of $404,000. Rural ratepayers can expect to pay an additional $93.
A third of the increase, or one per cent, will generate $10 million a year which will be used to pay for infrastructure maintenance and renewal. The rest will be used to cover additional costs due to growth and salary increases.
Besides the tax increases, Ottawa residents will also see a 2.5 per cent increase in OC Transpo fares, recreation and other user fees, licenses and permits. Water and sewer bills will also go up this year. The water portion will increase by four per cent, the sewer portion will go up five per cent and the stormwater portion will increase by 9.8 per cent.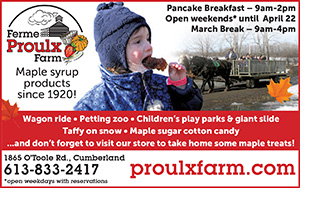 Among the highlights of the 2019 budget are...
- $1.6 million committed to the Temporary Traffic Calming Measure Program, with each Councillor receiving $50,000 for initiatives in their respective wards
- Providing funding for 32 new police officers to support crime prevention, community policing and traffic safety
- Funding for arts, heritage and festival organizations will increase by $250,000, increasing the total annual funding to $12.4 million
- Maintaining $26 million in funding to local agencies to fund housing and homelessness supports and services to residents
- Sundays, in addition to Wednesday, will be "no fee" days for seniors on transit
(This story was made possible thanks to the generous support of our local business partners.)