Now that the days are getting warmer and longer, it's time to put the snowblowers and shovels away and enjoy all that spring has to offer including the entertainment lineup at the Shenkman Arts Centre.
The Irish Rovers St. Patrick's Day concert maybe sold out, but you can still get tickets for the Carole King tribute show this Saturday when Suzanne O. Davis performs the songs from King's mega-selling album Tapestry.
Tapestry - The Carole King Songbook will also include songs from the Carole King Broadway musical Beautiful. Tickets are $62.50 per person.
On March 28, Rumble: The Indians Who Rocked The World director Tim Johnson brings his muti-media production TREATY: A Reconciliation Revelry production to the Shenkman Arts Centre stage.
The production combines live performances from a number of talented indigenous musicians with brief film segments featuring indigenous and Canadian leaders in civil society, education, culture, and the arts speaking to the themes identified by a list of definitions of select words, thereby building a story that seeks to pave the way forward for Truth and Reconciliation. Tickets are $40 for adults and $20 for students.
Eagles fans in Orléans will be excited to learn that the tribute band, Hotel California, will be returning to the Shenkman Arts Centre on March 31 to play the songs of one of the most iconic bands in rock history.
Hotel California has performed around the world several times over since they first hit the road in 1986, earning kudos from a number of professional artists including the Doobie Brothers who called them "the best Eagles show ever", except for the real thing, of course.
The excitement will continue in April, with tributes to such legendary artists as Buddy Holly, Patsy Cline and Johnny Cash.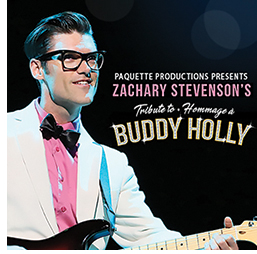 It all starts off on April 13 with a tribute to Buddy Holly by award-winning tribute artist Zachary Stevenson. Less than two weeks later, Patsy Cline tribute artist Amberley Beatty will take to the stage to perform Cline classics like I Fall To Pieces, She's Got You, Crazy and Walking After Midnight.
Last, but by no means least, We Walk the Line will perform a tribute to the man in black on April 29.
This concert covers Johnny Cash's entire career including his biggest hits Ring of Fire, Boy Named Sue, I Walk the Line, Folsom Prison Blues, Hurt and the duet Jackson sung with June Carter Cash.
On April 18, the Shenkman Arts Centre will host an international blues and roots kitchen party featuring multi-award winning Canadian artists Suzie Vinnick and Charlie A'Court, along with Australian Lloyd Spiegel. Tickets are $40 for adults and $20 for students.
On April 20, Canadian folk/roots singer-songwriter Stephen Fearing will perform on the Harold Shenkman Theatre stage. The two-time Juno award-winning Fearing has a massive repertoire with over 13 solo albums under his belt.
You can check out the full schedule and purchase tickets for all of the performances by visiting shenkmanarts.ca.