Since it was founded more than 31 years ago, Distinctive Bathrooms & Kitchens has helped turn the dreams of thousands of homeowners in Ottawa into reality.
Whether you visit their massive showroom in person or their equally impressive website, Distinctive Bathrooms & Kitchens is your one-stop-shop for all your bathroom and Kitchen renovations from concept to installation.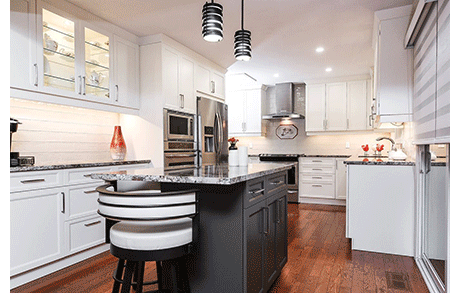 With a staff of dedicated consultants, designers and installers they cater to customers who want the full service; customers who want to do some of the work themselves; contractors and even "do-it-yourselfers".
Their imaginative design team can provide design ideas, helpful hints and a guiding hand through the entire process. With more than 31 years of experience under their belts, they have literally seen it all.
And to help make turn your vision into reality, they carry an extensive selection of tile, custom cabinetry, plumbing fixtures, handles and accessories. They can help you as little or as much as you would like.
But DBK just doesn't do kitchens and bathrooms. They can also do complete home renovations including basements, laundry rooms, master suites, custom closets and entertainment rooms including custom cabinetry.
To learn more about Distinctive Bathrooms & Kitchens visit their website at www.dbkottawa.com or call them at 613-834-1796. Distinctive Bathrooms & Kitchens is located at 2035 Lanthier Dr.