Take a short 10-minute drive down Trim Road to the quaint little village of Navan and you will be able to step back in time when at the heart of every small village in Ontario was a general store that provided the local residents with a place to meet, shop and share the news of the day.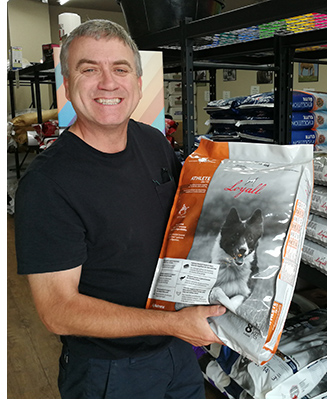 J.T. Bradley's Country Convenience Store has been at the heart of Navan ever since it was first founded by John Thomas Bradley over 120 years ago, as has the Bradley family.
The store is currently owned and operated by John Thomas's great grandson and namesake John Bradley who took over the business in 1994.
In the late 90s and the early 2000s, J.T. Bradley's did a brisk business renting out VHS movies and selling various sundry food items. Their big break came in 2002 when they were granted an LCBO licence. Today, they have a large selection of domestic and imported beers and coolers, wine, single malt scotch and other fine spirits including a large selection of seasonal products and gift boxes. And if they don't have it, they can order it for you. Best of all they have plenty of parking and there's almost never a line.
For many folks living in Avalon south of Brian Coburn Blvd., J.T. Bradley's is closer, quicker and more convenient than the near-est LCBO store.
In 2017, J.T. Bradley's started selling pet food and animal feed by Purina and Loyall which specializes healthy and nutritious dog food. Since then they've added a wide range of take home meals made by La Binerie including Lasagna, Tourtiere, Shepherd's Pie and Chicken Pot Pies.
They sell other unique and hard to find items like Huismann farm fresh eggs,
St. Albert Cheese, artisanal chicken pro-duced by Bast Farms in Cumberland and honey from the Villybee Honey Company in Navan. They also sell seasonl produce from the Avonmore Berry Farm and natural Christmas wreaths from Bergeron Gardens which are currently on sale at the store.
Oh, and did I mention they sell all the most popular lottery tickets. They've even had their share of big winners, including a scratch ticket that paid off $1 million.
The residents of Navan are extremely fortunate to have a store like J.T. Bradley's in their midst and an owner like John Bradley among their number who has done so much for the local community. One initiative that is especially near and dear to his heart is the annual Bradley Cup charity hockey tournament which has raised thousands of dollars for the Navan Lions Club and the Hannah Billings Fund.
For their various philanthropic efforts and initiatives over the years the Bradley fanily received the Key to the City in 2001.
J.T. Bradley's Country Convenience Store is open from 7 a.m. to 8 p.m. Monday to Thursday; 7 a.m. to 9 p.m. on Fridays; 8 a.m. to 9 p.m. on Saturdays and 9 a.m. to 6 p.m. on Sundays. You can find their website at www.jtbradleys.com.