Great service. Great
lending rates. That's what
we're all about.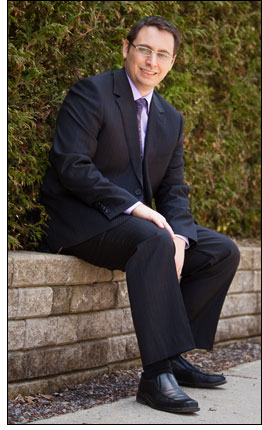 Choosing the right mortgage is one of the most important decisions most Canadians make. Choose correctly and the rewards are high, make the wrong choice and it could become a very costly mistake. That is where the team and experience of 360° Best Interest Mortgages comes in.
As mortgage brokers their job is to shop the market to get you the best rate and product available.
"We have over 1000 different mortgage products available." says Chad Robinson, who is the president and principal broker of 360° Best Interest Mortgages Inc.
"Most consumers think their choice is limited to a 5-year fixed or variable mortgage, we have 1 to 10 year mortgages, open mortgages, line of credits, hybrid products, cash back mortgages, CMHC, non- CMHC, 30-year, 25-year and even a few 35-year mortgages left."
Robinson has been helping clients with real estate advice since 1994. He is a frequent contributor to Canadian Real Estate Wealth Magazine, mortgagenews.ca and is a sought after speaker regarding investing in Real Estate.
From the beginning Robinson sought to provide his clients with a better rate, a better product, faster service and in most cases a service that is absolutly free to his clients.
Today, Robinson heads up a team of over 15 mortgage professionals with clients from Rockland to Kingston.
If you are thinking of buying a home, refinance, debt consolidation, renovation loan, investment loans, buying rental properties or a second home, 360° Best Interest Morgages is there to help you find the right product.
360° Best Interest Mortgages is also a licensee of LendingHand Smart Mortgage Solutions which specializes in mortgage renewal options, first mortgages, second mortgages and lending solutions of last resort.
Call them today for an unbiased no obligation consultation. You can reach them by phone at 613-590-7100 or e-mail info@bestinterest.ca. You can also visit their website at www.bestinterest.ca.