Entertainment

Stripped down Shrek production a musical theatre master class
Posted January 19, 2019
One of the local theatre highlights of the year has always been the St. Peter High School musical theatre production, which in the past have included such memorable performances as Shrek the Musical in 2014, Tarzan the Musical in 2015 and last year's Sister Act. Read more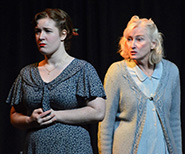 Vintage Stock production a nostalgic look at the homefront during WWII

Posted Dec. 10, 2018
You have to hand it to the folks at Vintage Stock Theatre for staging a play that is both nostalgic and tremendously entertaining at the same time. Just A Ribbon is set in a rural Ontario town during the Second World War. The play revolves around the Dickson family, which lives near a German internment camp.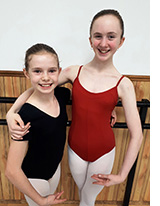 Canada's Ballet Jörgen gives local dancers a Nutcracker experience

Posted Dec. 8, 2018
The professional dancers were "breathtaking and I loved getting to know them," says Keradwyn Thompson about her first experience, in 2016, dancing in Canada's Ballet Jörgen production of The Nutcracker: A Canadian Tradition.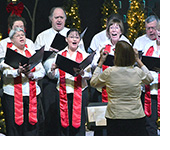 Christmas Choirfest raises $2,868 for local foodbanks
Posted Dec. 5, 2018
Each year, church choirs from across Orléans gather together at the Community Pentecostal Church to celebrate the holy season in song and scripture while raising money for the east end's two local food banks.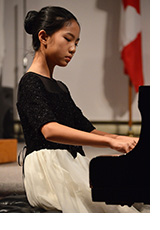 Gloucester Music Club recital showcases tremendous young talent
Posted Dec. 4, 2018
The Gloucester Music Club held its first series of recitals for 2018-2019 at Orléans United Church last week, during which 34 young musicians and vocalists were able to show off their immense talent. The recitals were spread out over three sessions.

Archives