VIEWPOINT: Snow, snow and more snow, what's a man to do
By Fred Sherwin
February 21, 2019
That's it, I'm done. I've shoveled my last shovelfull of snow. I have faced off against Mother Nature and Mother Nature has won. I am a defeated man.
Seriously. The first snowstorm was bad enough. After all, it dumped five inches of the white stuff in my double wide drive-way, but the second storm two days later was more than I could take.
The wind blew a three-foot drift across most of my driveway and a similar drift along my entire walkway. Just getting to my car took nearly a half an hour. For the next two plus hours, I was able to clear a path to the street while taking a break every 15 minutes to avoid a potential heart attack.
One of my neighbours must have noticed me labouring in my laneway, because later the same day someone got their snow clearing service to get rid of the snowbank the city plow had unceremoniously left at the end of my driveway. God bless them, whoever they are. It took me two days to clear the rest of the snow away.
It's been a rough year for snow clearing companies. Most of them operate on a contract that stipulates how much snow they will clear for a given price. If it snows under the stipulated amount they pocket the money. If it snows more than the stipulated amount then the client has to pay extra every time it snows.
Before this winter, I never believed in hiring a service to clear my driveway. I figured I could do it myself. After all, it's only snow. I believe there were only one or two days last year when I wished I had hired someone. My friends swear by it. They say it's the best investment they've ever made, especially this year. Personally, the jury is still out.
As for Mother Nature, or Old Man Winter, or whoever is responsible for all this snow, cool it. Go take a vacation down south with all the other snowbirds and give us a break.
I usually go on strike from shoveling in March, but there is still a long way to go between now and then and the possibility of a lot more snow, God forbid. So I'm going to keep my fingers crossed and my shovel by the front door just in case.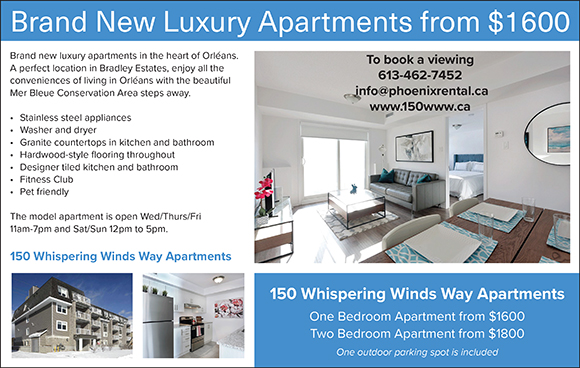 They say one of the best cures for the winter blahs is Winterlude. The only problem with Winterlude is that it's held in the winter.
By now you may have realized that I am not exactly a winter person. I talked about some of the reasons why in my last column. But that was not always the case. When my ex and I bought our house in Old Ottawa South back in 1994 we were determined to take advantage of its close proximity to the canal, especially in the winter.
When our daughter Maggie was born we actually walked over to Lansdowne Park, strapped on our skates and skated all the way down to Dow's Lake and back with me towing Maggie in a small sled behind us. The next year we managed to skate to Dow's Lake, but ended up walking back. By the third winter we didn't even bother putting on our skates, we justed walked to Dow's Lake, checked out the snow sculptures and ate some Beavertails. I'm pretty sure that was the last time I've been to Winterlude.
I also remember taking Maggie tobogganing once. I even have the picture to prove it. I did make a valiant attempt at embracing winter when the boys were nine or 10. Thinking that they might love snowboarding, I went out and bought all the equipment and enrolled them in lessons at Camp Fortune.
They actually took all eight lessons and after the last lesson the instructor thought they were ready to take on the big hill. I can still remember riding up the chairlift with Jamie and the instructor was in the chair in front of us with Dylan. When James and I got off the chair the instructor and Dylan had disappeared.
It wasn't until Jamie and I had gone a 100 feet or so that I noticed a crowd of people off to the side among some trees. In the middle of the crowd was Dylan. Apparently the instructor had gone down the hill on her own, thinking that Dylan would wait for me and Jamie. Instead he decided to go down on his own and went straight into the trees.
Thankfully he didn't hurt himself, but it took me an hour to get both of them down the hill with a kid tucked under each arm. We haven't been back since.
(If you wish to comment on this or any other View Point column please write to Fred Sherwin at fsherwin@magma.ca)