Cumberland Ward residents will have to wait two and a half more months to elect a new municipal representative after Ottawa city council voted last week to hold a by-election on Oct. 5.
The ward has been without a representative at the city coun-cil table since former city councillor Stephen Blais had to step down after getting elected to the provincial legislature in a by-election on March 5.
A by-election to replace Blais was put on hiatus while the city battled the COVID-19 pandemic. Now that the number of active cases in the ward is less than five, city staff advised council that it was safe to hold a by-election on Oct. 5 so long as a number of precautions are taken including social distancing at the polling stations and the option for residents to mail in their ballots.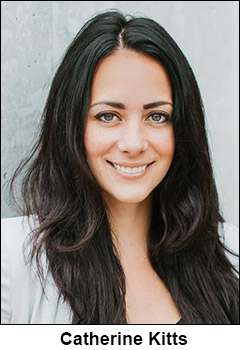 Within 24 hours of the by-election being called, five people had already filed their nomination papers including former Orléans Star editor Catherine Kitts, who finished second to Matt Luloff in a 17-horse race in Orléans Ward in the 2018 municipal election, and Patrick Uguccioni who is the managing editor of the Ottawa Community Voice newspapers and a former communications staffer at the city for 15 years.
Other candidates include Denis Labreche who is the long-time president of the Carlsbad Springs Community Association and the founder of the CJRO radio station which serves Carlsbad Springs, Vars, Embrun and Russell; Yvette Yende-Ashiri, who is an ardent advocate for the rights of women and girls and a member of the board of directors for the African Canadian Association of Ottawa; Lyse-Pascale Inamuco, who is a former special assistant to Ottawa-Vanier Liberal MPP Nathalie Des Rosiers and the current co-chair of Women's March Ottawa; and Craig MacAulay who ran against Jim Watson in 2018 as an "anti-politician" and finished fourth with 0.85 per cent of the vote.
Kitts is widely considered to be the early frontrunner partly due to her experience in the 2018 election, but largely due to the fact that she has been planning for the by-election and organizing her campaign since early March.
"My phone started ringing back in February as soon as Stephen announced he would be running to replace Marie-France provincially," says Kitts. "I put in a lot of work even in the lead-up to March. So at this point I have my team in place. I'm definitely a lot more organized than I was the first time around."
As for why she's decided to run in Cumberland Ward after she already ran in Orléans Ward in 2018, it might have something to do with that fact that she lives on her fiancée's family farm near Navan.
"I love this community. It's where I've chosen to build my life. And I think my familiarity in this community, my experience advocating for the community and my genuine level of care for this community is why I've decided to run again," says Kitts.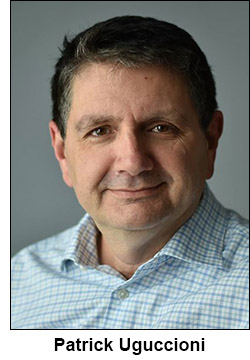 Uguccioni's key strength is his knowledge of municipal govern-ment and the experience he gained during his 15-and-a-half-year tenure at city hall from 2001 to 2016.
"I think my knowledge and my familiarity with city hall and all the major players is what really sets me apart," says Uguccioni, who has already earned endorsements from former Ottawa mayors Bob Chiarelli and Larry O'Brien who he worked for as the director of communications in 2007 and 2008.
"Pardon the expression, but I already know where the washroom is. I know (city manager) Steve Kanellakos. I know all of the current city councillors and have worked with most of them. There will be no learning curve if I get elected and I will be able to hit the ground running, which will be especially important when addressing the budget."
The budget – and the $200 billion shortfall the pandemic has created – will be a major issue this fall as will the Orléans Ward Boundary Review which, among other things, calls for the merger of the rural part of the ward with Osgoode Ward.
(This story was made possible thanks to the generous support of our local business partners.)